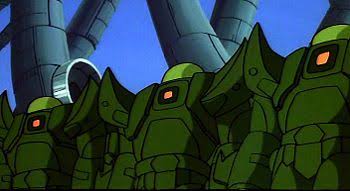 Welcome to CenturionDroid's Hangar

Here you can find information about my small collection of Transformers animation cels. The Transformers cartoon & toys played a significant role in making my childhood memorable & I am honoured to own artwork from this 80's mega-hit cartoon!

I'm always up for buying & trading cels. Please contact me if you have any Transformers cels for sale or if you wish to negotiate a deal.

My email is agrant@outlook.com.au

Till all are one!

-Allan "CenturionDroid"

News & Updates



4/24/2008
He's big, he's green, he's finally here at CD's Hangar! The mighty Devastator!
4/22/2008
BIG update today! Watch for another one in the coming days!
1/30/2008
The Grand Poobah makes another appearance!
10/25/2007
BIG BIG updates - check it out!